Creating the Perfect Editorial Calendar – A Cinderella Story
The daily scramble. The sweeping moments of panic. The Google Calendar crammed with notes to share this on social and send that email. The Evernotes. The sticky notes. The quick-dissolving mental notes. The constant influx of requests—"Commserella, can you share this today?" "Commserella, did you post this yet?" "Commserella, will you write this blog?" "Commserella!!!!!"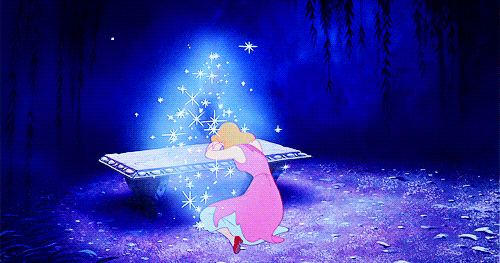 Every one of us who has served on a small, scrappy team has lived this tale. We've tried piecing together editorial calendars and sharing them with the team for feedback, only to watch them get edited to shreds. We've made organization-wide pleas to please make content requests further in advance, but it's as if we were singing out the window to the birds and mice.

In trots your handsome hero: the editorial calendar that actually works.
Well hello there. I've got a separate sheet for every month. All the tabs you could ever need. A neat little row for each of your channels and calendar columns for setting deadlines. And let's not forget—a cell to define the owner for each deliverable, because that person should not always be you.
We created this editorial calendar for ourselves at Mighty Citizen and have been working in it for years.
Of course, no content calendar is one-size-fits-all, but we've created a template version that can be easily customized to meet your needs.
But what if the clock strikes midnight and it's just another spreadsheet?
This is exactly how the story ends unless you give your editorial calendar the attention it deserves. Here's what we do at Mighty Citizen:
Every Monday afternoon, our marketing & communications team meets to maintain, adjust, and worship our editorial calendar. We bump deadlines as needed and shift deliverables around. We check in with other members of our team on overdue article drafts or those metrics we need for a case study.
Get comfortable with the fact that you don't have to produce every blog topic that's suggested or create a one-pager every time it's requested. That is not a content strategy.
And in our last Monday meeting of each month, we brainstorm article ideas and build out the calendar for the month ahead. We have some processes that keep these meetings—and all the work in between—on track:
First, we meet at 4 pm on the dot every Monday. No excuses. No exceptions.
We add in everything that must go into the calendar for the month ahead and then we involve the larger organization by asking them what their constituents, clients, etc. would benefit from. Meanwhile, our intern (shout out to Hannah) adds webinars and events into our editorial calendar on an ongoing basis as they're confirmed so these rows are always up-to-date.
We use one tab of the calendar to manage our social media posts for the current month, and color-code our posts by content type to ensure we're mixing it up. Since we have multiple team members working together to schedule social posts, we grey posts out as they're published so everyone can see the status at a glance.
We use a Topic Parking Lot tab to drop in content ideas as we think of them—this is a great starting point when we're planning for the month ahead and doesn't sidetrack us in the meantime.
This exact process probably won't work for everyone, but regular meetings are essential. Even if you're a communications team of one or two, be diligent about carving out time for calendar review sessions, because consistent attention is what gives the calendar its power.
Unite your team around the calendar and watch the magic happen.
Update the staff—ALL of them
Take time with your entire team at your weekly or monthly all-staff meetings to walk through the highlights on the calendar for the week or month ahead. You can't gain or maintain your team's support for your content strategy if you don't share it with them regularly. These meetings help your team understand your process (and how dang organized you are). The routine gets them actively involved without letting them get all up in your editorial calendar—which should be modified only by your communications team.
Ask for input in advance—WAY in advance
Remind your colleagues to come to these standing meetings with a list of their content ideas and promotional needs for the coming months. This still doesn't fully prevent members of the team from remembering something that's coming up tomorrow and asking you to squeeze it in.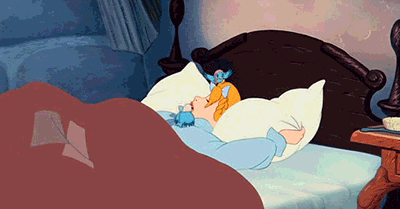 Don't be afraid to set content deadlines and enforce your boundaries. You can decide what works for your team; here at Mighty Citizen, we ask colleagues to submit content requests at least two weeks in advance. It might be hard at first, but once the team gets used to this rhythm, they'll remember to brainstorm before your meetings and plan ahead.
Guard the brand
Get comfortable with the fact that you don't have to produce every blog topic that's suggested or create a one-pager every time it's requested. That is not a content strategy. It's a free-for-all, and the chaos and inconsistency are felt by your users. What's worse—when you overwhelm your audience and increase their cognitive load, you leave it to them to choose what's most important. And they probably won't choose the stuff you'd like them to.
It's important to treat saying no to your colleagues as a teaching moment. If people make content suggestions that don't fit the brand and organizational goals, you can absolutely tell them this and show them what you mean by referencing your work-of-art editorial calendar. Your programs team, for example, isn't thinking about brand integrity when they make a content request. They've probably just heard an ask from a client or stakeholder that they're forwarding on to you, and it's extremely important not to shut down that feedback loop. That's why regular meetings are so important to make the team feel heard, and you can let them know that your decisions come down to putting your users first.
Get creative with your channels
It's common to stuff every update from every department into the monthly newsletter or throw them all up on the blog. Resist! When you're filling in your editorial calendar for the month ahead, list out all of the updates you need to convey in the Topic Parking Lot tab or in a separate doc. Then for each one, ask yourself—or your comms team—what is the best channel for this message and why?
Mighty Insights
Thoughts on strategy delivered to your inbox.
Perhaps you should be sending out more targeted emails in between newsletters that highlight a single ask to a specific subset of your audience. Maybe you need to create an event calendar on your website instead of throwing up blogs just to list out upcoming happenings. Sometimes you do need to create print collateral to communicate with clients who aren't as tech-savvy but have facetime with members of your programs team. It can feel daunting to advance your content strategy this way, but it will actually make your life easier once you stop creating content that doesn't serve your users and start serving up your content on the right channels.
Make it your own
Don't be shy about customizing our editorial calendar template so it reflects your team and your process. If it's helpful to add in a column for "Intended Audience" or "How This Benefits Our Users" to prompt this user-first thinking (or give you ammunition), go for it! You can add a tab to map out your major promotions for the entire year at a glance, or a tab where you list out all of your emails by audience.
Whatever you do—always, always update the calendar
If you get lazy with updating the editorial calendar and fall back into your old habits, your content strategy will turn back into a pumpkin real fast. Don't let this happen. Once you get used to the calendar, it becomes just as quick and easy to update directly, and it forces you to shift around your other content blocks to accommodate additions. This is how you avoid those, "oh crap, there's too much overlap" moments later. It's a constant game of spreadsheet tetris on your end that prevents your users from having to play mental tetris every time they get an email from you.
Now, go be the communications royalty you're destined to be.
Our editorial calendar template can help you prioritize your messages for each month, select the best-fit channel for each piece of content, and consider it all from your users' perspectives so you're spacing out your communications and sharing what they care about, not what you care about.
By carving out the time for yourself and your team to review and revise your calendar each week, you'll form new habits that will transform your communications process. At first, it might feel like the slipper doesn't fit, but once you get in a groove you'll be ready for the ball—and on the ball.
This article was originally published by NPEngage.